Dr. Shawn Abernathy is an associate professor of Chemistry at Howard University (HU). Originally from Detroit, Michigan, Dr. Abernathy received his B.S., M.S. (Inorganic), and Ph.D. (Physical) degrees in chemistry from the University of Michigan at Ann Arbor, MI. He has vast experience in NMR spectroscopy that includes using traditional instrumentation, NMR microprobes, and magnetic resonance imaging (MRI) in clinical setting. Dr. Abernathy has served as the director of the HU Department of Chemistry NMR User Facility. He was a key contributor to a proposal awarded funding from NSF to the University of Maryland to purchase an 800 MHz NMR spectrometer. Dr. Abernathy's current research focus is measuring vapor pressure of volatile organic compounds and mixtures using the data to compute thermodynamic quantities – an area that is interdisciplinary in nature. He was a visiting professor during the summers of 2007 and 2008 at Brookhaven National Laboratory as part of the Faculty Student Team (FAST) Program. His research team synthesized a series of ionic liquids and characterized the compounds. While there, he also developed a gradient NMR protocol for the Laboratory's 400 MHz NMR spectrometer. Dr. Abernathy was the PI/PD of the HU-MARC Program (2013-2019) and was the director (2009-2010) of HU Amgen Scholars Program (HUASP). Dr. Abernathy was the recipient of  a Faculty Mentor Award in September 2019 by the Minority Access Incorporated during their annual STEM conference.  In 2009, he was the recipient of the National Organization for the Professional Development of Black Chemist and Chemical Engineers Henry C. McBay Outstanding Teacher Award and served as the vice president and president (2010 and 2011) of HU Chapter of the Sigma Xi Honors' Research Society. He is currently a board member on the NSF funded HU Louis Stokes Alliance for Minority Participation Program. On the scholastic level, Dr. Abernathy is on the Department of Chemistry's executive committee and in charge of undergraduate education and research. He was also the director of the Department of Chemistry's Supplemental Instruction (SI) Program from 2001 – 2003.
---
Dr. Michael Campbell is an Assistant Professor in the Department of Biology at Howard University. He obtained his Bachelor's degree in Physical Anthropology at the University of Toronto and a Master's degree in Human Biology from Oxford University. Dr. Campbell went on to obtain his PhD in Biological Anthropology at Columbia University and completed his postdoctoral training at the University of Pennsylvania where he studied the evolution of genetic and phenotypic variation in diverse African populations. Dr. Campbell then applied his knowledge of African populations to study the genetic basis of ethnic disparities in cancer susceptibility in African Americans as research faculty in the Department of Biostatistics at Yale University.
---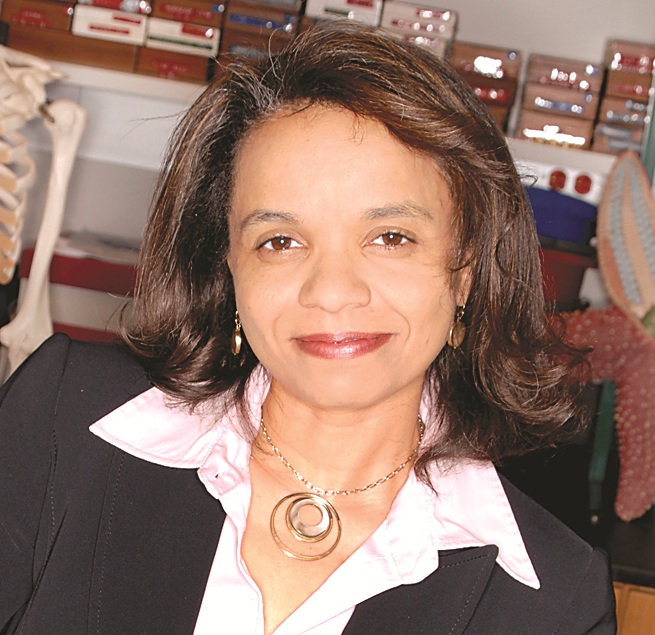 Dr. Christine Barrow has been a member of the Prince George's Community College faculty for twenty years.  She is dean of the STEM Division, which includes four departments that educate over 8,000 students each year.  Prior to serving as dean, she served as Department Chair and Professor.  During her tenure at the College, she has helped secure over $30 million in grants for the College and its partners.   In addition, she championed the effort that led to the College being named the first community college to receive the designation as a Center of Academic Excellence in Cyber Defense for 2-Year Education from 2014 – 2021.  She has developed STEM programs and strategies with many partners, including the National Institutes of Health (NIH), Lockheed Martin Corporation, the National Security Agency, local school systems, four-year colleges, and several local, regional, and national non-profit organizations.
 
Dr. Barrow promotes the importance of diversity, mentorship, experiential learning, and partnership on education and workforce outcomes.  She serves on several Program Advisory Committees and Boards of Directors for education entities.  Throughout her graduate and professional experience, she has mentored and guided hundreds of students and faculty toward their academic and professional goals.  For her efforts, she has been a recognized speaker on STEM/STEAM, student engagement, early/middle colleges, and community college issues.  She has received several teaching and service awards, including 2015 President's Medal (the College's highest honor), 2009 Faculty Senate Excellence Award, The Daily Record's Leading Women of 2010, and the National Institute of Staff and Organizational Development Excellence Award in 2015.   She earned her bachelor's degree at Tuskegee University and her Ph.D. at Howard University. 
---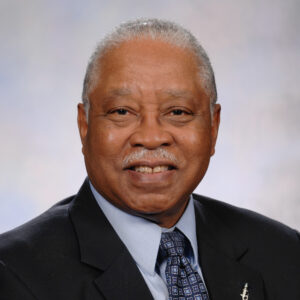 Dr. Henry Frierson, is a Professor of Research and Evaluation Methodology in the College of Education at the University of Florida.  Most recently he served for 14 years as the Associate Vice President and Dean of the Graduate School.  Before the University of Florida, Dr. Frierson was at the University of North Carolina at Chapel Hill for 33 years where he went up the faculty ranks at the School of Medicine in Medical Education.  There, he was the founding Director of the Learning and Assessment Laboratory, a unit that provided academic support for medical and other health professions students.  Additionally, he was an Associate Dean in the Graduate School and later, a Professor of Educational Psychology and the founding Director of the Research Education Support Program (RES) in the School of Education. RES was a large multi-faceted initiative funded largely by the National Science Foundation and the National Institutes of Health.  RES initiatives provided support to UNC-Chapel undergraduate underrepresented students of color as follows: (a) to engage in quality research experiences during the academic yearm (b) provided funding for PhD students to complete their research and dissertations, and (c) for undergraduate students from other institutions offered a full-time summer research experience at UNC-CH through a large and nationally known multi-discipline program, the Summer Pre-Graduate Research Experience Program known as SPGRE.  During his tenure at UNC-Chapel Hill and the University of Florida, Dr. Frierson was the PI for three NSF AGEP programs. Dr. Frierson received his bachelors and master's degree from Wayne State University in psychology and educational psychology, respectively. He received his PhD in educational psychology from Michigan State University. He is an American Education Research Association Fellow.
---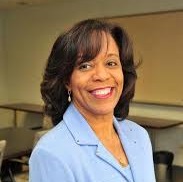 Dr. Myrtle E. B. Dorsey is the Director of the Community College Leadership Doctoral Program at Morgan State University. She has served in numerous leadership roles in Maryland, Georgia, Ohio, Louisiana, and Missouri. For ten years, she was the Chancellor of Baton Rouge Community College in Baton Rouge, Louisiana. After leaving Baton Rouge she served as the Chancellor of the St. Louis Community College District. Dr. Dorsey is a graduate of Morgan State University with a Bachelor of Arts in Spanish, a Master of Science in Reading, and received her Ph.D. in higher education administration with an emphasis on community college leadership from the University of Texas at Austin.
---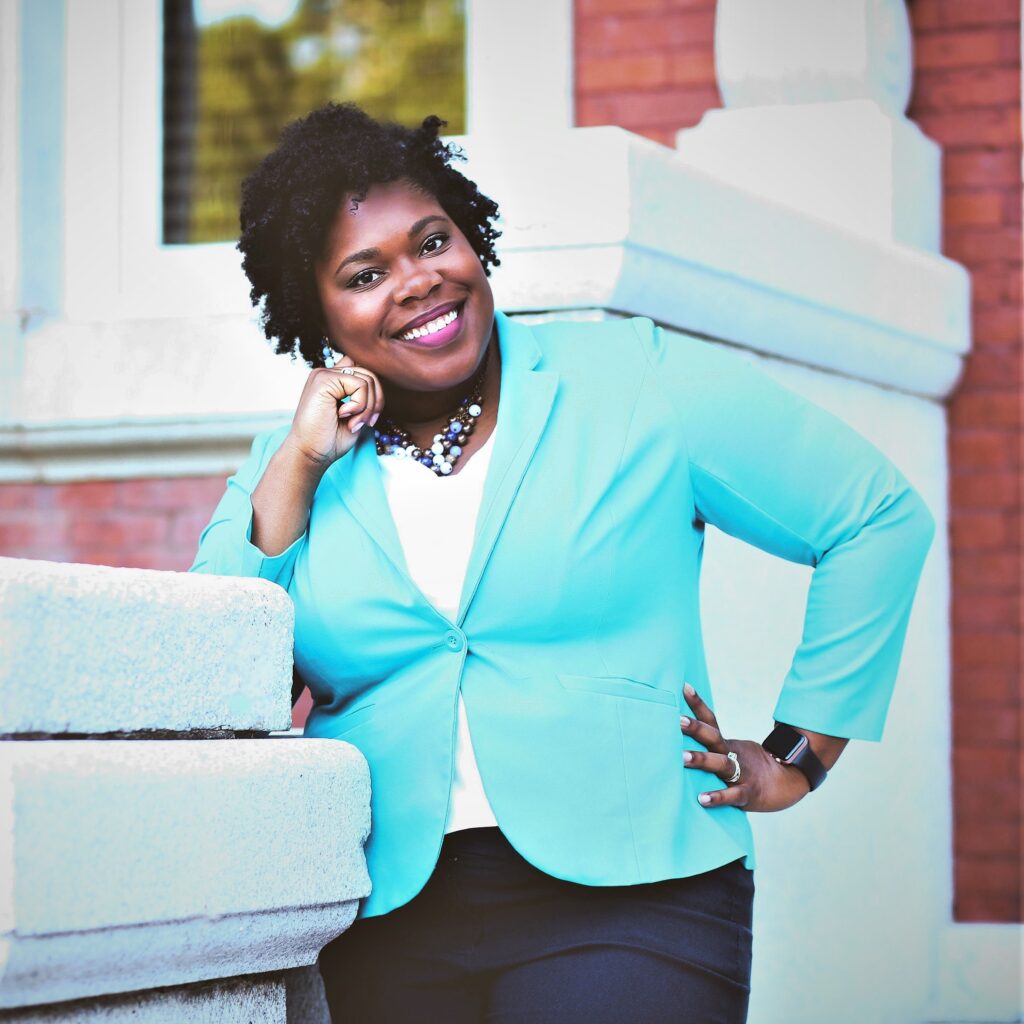 Dr. Jerez Mitchell is a mental health consultant and provides psychoeducational programming and advocacy for children and adults. She is an adjunct faculty member in the Department of Psychology at the Citadel in Charleston, South Carolina. Dr. Mitchell obtained her bachelor's degree in Psychology at Spelman College and her Master's and PhD degree in Counseling Psychology from Howard University. She completed her Post-Doctoral specializations in couples and family therapy at the Ralph H. Johnson Veteran Affairs Medical Center and a crisis intervention and suicide prevention specialization in the Counseling and Psychiatry department at the University of South Carolina. Dr. Mitchell is an alumna of the Center for the Integration of Research, Teaching and Learning program at Howard University and currently consults for various boards and coalitions regarding diversity and inclusion.
---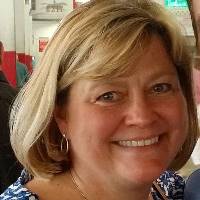 Barbara J. Nauman is Assistant Dean of the Business, Science, Technology, Engineering, and Math Division at the Community College of Rhode Island. Prior to CCRI, she was an adjunct business and marketing professor at Salve Regina University in Newport, RI, and an adjunct business, marketing, and communications professor at the graduate and undergraduate schools at Johnson & Wales University in Providence, RI. Nauman holds a Master of Business Administration in Marketing from Johnson & Wales University in Providence, RI,and a Bachelor of Arts in English/Communications, magna cum laude and Alpha Chi honor society, from North Adams State College (now Massachusetts College of Liberal Arts)in North Adams, MA. She also completed the Medill School of Journalism Management Development Program at the J.L. Kellogg Graduate School of Management, Northwestern University.
---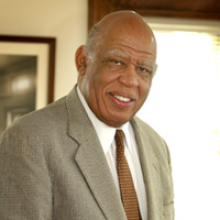 Dr. Orlando Taylor is Vice President for Strategic Initiatives and Research, at Fielding Graduate University and Former Dean of Howard University's Graduate School. He is also the Principal Investigator and Director for an NSF-funded grant at The Chicago School of Professional Psychology to advance women in the STEM fields into leadership positions at the nation's Historically Black Colleges and Universities and at Tribal Colleges. Prior to these appointments, he served in several senior leadership positions at Howard University in Washington, DC. He is one of the architects of AAC&U's National Science Foundation-funded Preparing Critical Faculty for the Future project.
Dr. Taylor has been a national leader for many years on issues pertaining to diversity and inclusion in higher education. He has been a particularly vigorous advocate and spokesperson on topics and issues relating to access and equity and to preparing the next generation of researchers and faculty members for the nation's colleges and universities.
Dr. Taylor is the author of numerous publications within his discipline and in higher education, and is recognized by many as a national leader in graduate education. He is the Past President of the Consortium of Social Science Association and the Northeastern Association of Graduate Schools. He has served as a member of numerous national boards in higher education, including the Board of Directors of the Council of Graduate Schools, which he chaired. Currently, Dr. Taylor is a member of the Board of Trustees of Huston-Tillotson University and a member of the Research Council of the Research Foundation for the State University of New York.
Dr. Taylor received the Ph.D. from the University of Michigan and has been a recipient of that university's distinguished alumni award. He received his undergraduate degree from Hampton University and a master's degree from Indiana University. He has been awarded honorary doctorate degrees from Purdue University, Indiana University, The Ohio State University, Hope College, DePauw University, Denison University and Southern Connecticut State University.
---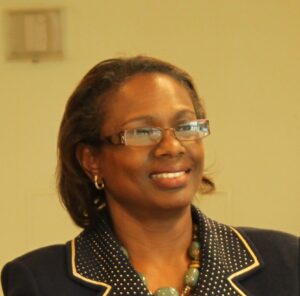 Dr. Martha Jallim Hall is a dynamic administrator with over 20 years of progressive leadership, management, and teaching experience at the university level. After earning her Ed.D. from The George Washington University, she has continued to work in the educational arena her entire professional career. Her teaching career spans nationally and internationally with diverse experiences in a multicultural world, and whose experiences include teaching, administration, student support services, academic support services, international programs and counselor education.
Dr. Jallim Hall is the current Chair of Hampton University's Department of Education and Coordinator of the PhD in Educational Management. As the former Department Chair of Counseling, Dr. Jallim Hall co-chaired the revision and expansion of the counseling program and the development of a new concentration in Pastoral Counseling, the Specialist in Education degree program, and the Ph.D. in Counseling and Supervision. In her roles as Assistant to the Provost at Hampton University, Dr. Jallim Hall was the primary point of contact for coordinating the collection and delegation of faculty credentials, applicable documentation, developed, implemented, and maintained appropriate processes and systems to meet SACSCOC faculty credential requirements.
---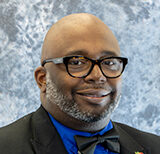 Dr. Ronald L. White in assistant professor in the Department of Teacher Education at Hampton University. In addition to his teaching responsibilities, he serves as the Departmental Assessment Coordinator and as the Co-Chair of the Council for the Accreditation of Educator Preparation (CAEP) program review team. Dr. White's current research interest is in the development of a protocol that could identify the potential conceptual, procedural, contextual, and cognitive barriers that impede successful quantitative reasoning and performance on the Praxis Core Mathematics Skills test; consequently, positively impacting shortages in teachers of color.
Dr. White has been recognized as an outstanding teacher, mentor, and community worker and actively serves on the Board of Directors for the Tidewater Council of Teachers of Mathematics and the local CHROME (Cooperating Hampton Roads Organizations for Minorities in Engineering) incorporation. Dr. White currently has a B.S. in Mathematics with an emphasis in Education (1995), a M.A. in Gifted Education (1999) with a minor in Mathematics from Norfolk State University, a Certificate in Advanced Graduate Study in Educational Psychology with a concentration in Research and Evaluation (2010) from Regent University, and a Ph.D. in Educational Management (2020) with a focus on Leadership in Math and Science Education. Currently, Dr. White teaches professional education and methods courses in education and math education.
---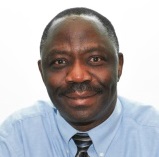 Dr. Abiodun Adibi is an Associate Professor of Biology at Hampton University. He earned the PhD in Parasitology from Oklahoma State University in Stillwater, OK. He earlier received his MS in Microbiology from East Tennessee State University in Johnson City, TN. Prior to joining Hampton University he served as a Research Associate in the Division of Biomedical Sciences at Meharry Medical College and an Assistant Professor in the Department of Biological Sciences at Tennessee State University and as an assistant professor in the Department of Natural Sciences at the University of Maryland Eastern Shore. Dr. Adibi teaches Parasitology, General Microbiology, Medical Histology and Research Problems. His research interests are in Environmental Microbiology and case studies of methicillin-resistant Staphylococcus aureus (MRSA) in different communities.
---